Dany Diop: the beauty expert of Amsterdam
Former student of the

Joëlle Ciocco Paris Academy

, Dany Diop trained in Épidermologie before opening his own care center and boutique in Amsterdam.
Rendez-vous…
Hello Dany, could you describe us your career in a few words?
After graduating in esthetics and hairdressing, I attended a Parisian hairdresser from time to time during fashion catwalks. I also did many internships around the world but finally decided to settle in my account.
Can you tell us about "Dany Diop", the care center – shop that you have created in Amsterdam?
My Dany Diop space is a tailor-made healthcare institute in which I receive a fairly diverse clientele, local and international.
Why did you choose the city of Amsterdam to develop your project?
I fell in love with this city the first time I went there. These colors, these personalities… this freedom! I never left again…
How do you select the brands you want to exhibit in your center?
I have no affinity with cosmetics formulated by big groups, or what I call "fashion cosmetics" created by retired models or by celebrity wives.
For a cosmetics interest me, there must be someone like Joëlle Ciocco behind, that is to say, a renowned biochemist who has the knowledge to formulate a product.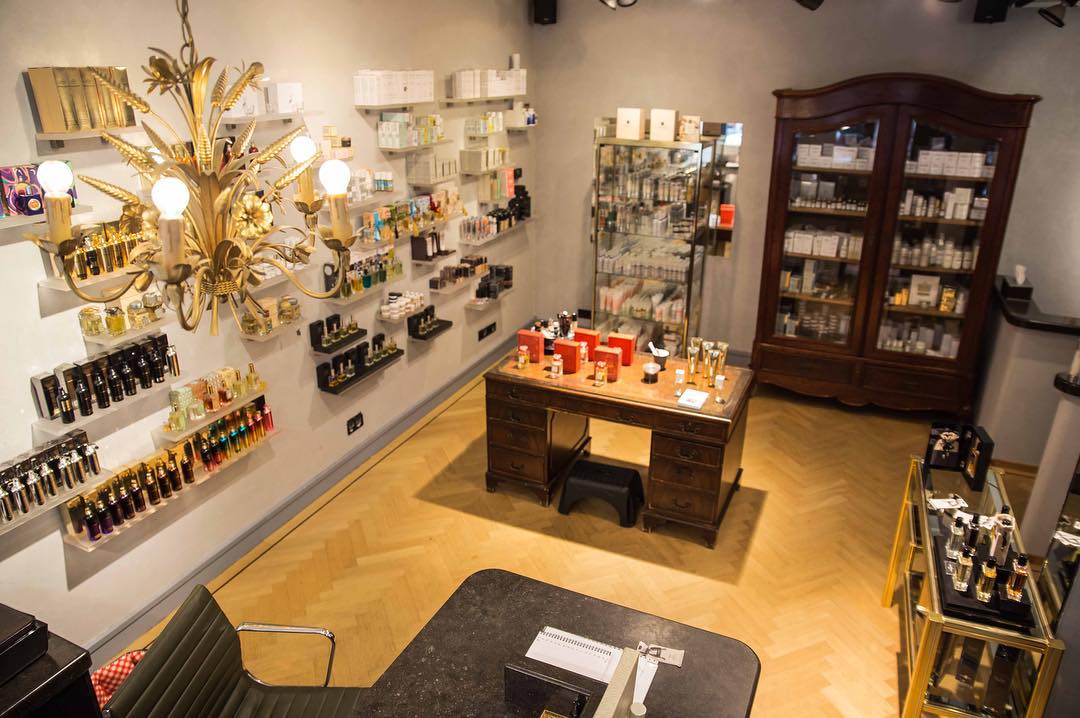 How do you consider cosmetics?
Cosmetics have been a vital part of my life for a long time! I prefer to buy a good cream and skip a meal… I'm kidding!
How did you discover Joëlle Ciocco?
I grew up in a world where taking care of yourself was very important. People talked a lot about her, the press too.
Then when I attended this Parisian hairdresser, her name came back often.
Why did you choose to train with Joëlle Ciocco? What did she bring you?
Her method interested me enormously and I wanted to learn how to personalize my care and my cosmetics.
What was the first Joëlle Ciocco Paris cosmetic you got and what is your favorite one?
My first two purchases at Joëlle Ciocco Paris were the Thermoregulatory Lotion and Eyelisse… But my favorite cosmetic is the Thermoregulatory Lotion! It is a product that regulates many skin problems and leaves a feeling of freshness on the skin.
Why are you trusting her?
For her rigor particularly. I am faithful to the concept of Épidermologie® since Joëlle Ciocco created it.
Speaking about cosmetics, what do you prefer?
I do not really have any favorite cosmetics, I favor a meticulous Double Cleansing.
What is the best advice Joëlle gave you?
Joëlle Ciocco has always insisted on the fact that one has to be rigorous, persevering but above all to listen to clients.
Joëlle Ciocco Paris is also Cares adapted to your skin, did you try once?
Absolutely and I will not derogate for anything in the world!
Joëlle loves quotes! Do you have one to share with her?
More than a quote: if I had been a cosmetic product, I would have liked to be created by Joëlle Ciocco.
Thank you so much for these few words Dany!
📍 Dany Diop – Jacob Obrechtstraat 14, 1071KL, Amsterdam The Netherlands