Our naturopath Aurélie Saint-Lèbe gives you the benefits of propolis, coated with the thousand virtues created by bees.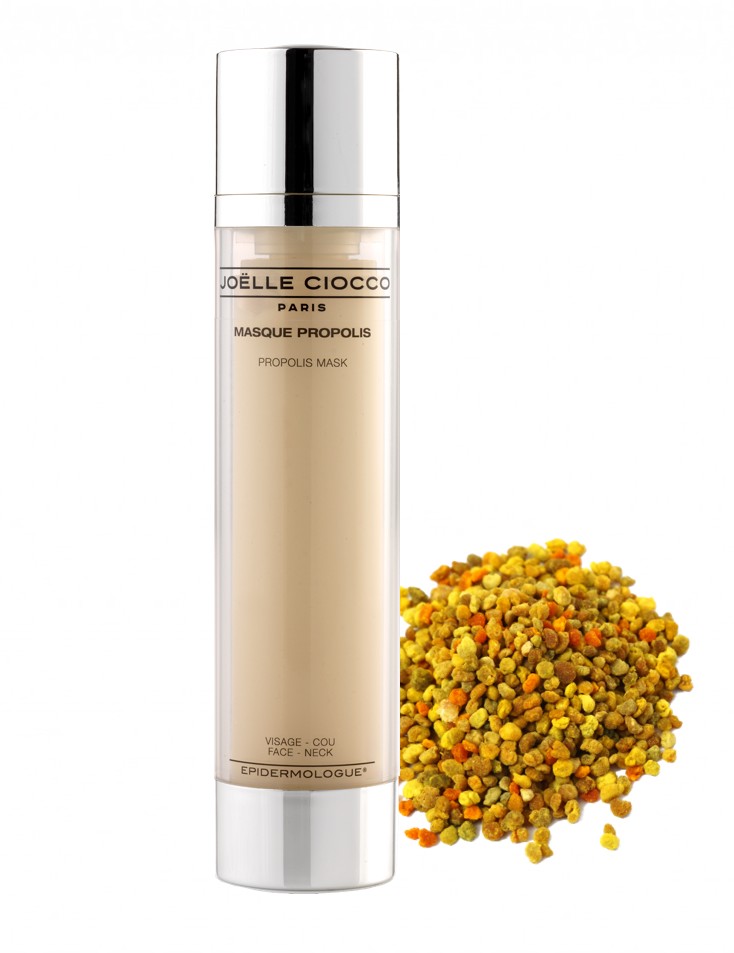 What is propolis ?
Propolis is made by bees from resin that they harvest from the bark and buds of trees, wax and salivary secretions.
Propolis has 1001 properties that man exploits internally and externally. Internally, propolis helps to improve the body's defenses by stimulating the immune system and thanks to its anti-bacterial effect and to fight against viral and fungal infections. Externally, propolis has an antiseptic, disinfectant and regenerative effect because it stimulates cell regeneration.
Where is it grown?
Propolis is grown all over the world. Joëlle Ciocco chose to buy from beekeepers passionate about the life of bees and evolving in the department of Hérault. They harvest it fresh and unoxidized by scraping frames, walls and special grids. The freshness of propolis is essential to guarantee its therapeutic virtues.
What are its benefits on the skin?
Propolis is recognized by the cosmetics industry as a superb anti-imperfection agent. Its antiseptic power makes it ideal for problem skin: psoriasis, acne, eczema… and also reduces the signs of aging by fighting free radicals and UVA rays.
Present in large quantities in the Mask Propolis, this resin gives purity to your skin and nourishes it deeply. The ideal after a sunbath!
How to consume it other than by dermal route?
Propolis can be consumed orally in its most brutal form, just suck a fragment and chew it to finally swallow it. There are also versions of propolis nasal spray, chewing gums, creams …
Numerous studies have shown that this resin can fight against pathogens and reduce the harmful effects of chemotherapy by working the immune system.
To avoid in case of recognized allergy to the different products of the hive.