Christophe Robin : colorist of the stars
From Catherine Deneuve, Laetitia Casta to Kylie Minogue, Christophe Robin is THE colorist of stars  for more than 20 years.
Both pioneers in our own fields, Christophe and I share a very singular vision of work and success. That's why he trusts me to take care of his skin for so many years.
Rendez-vous…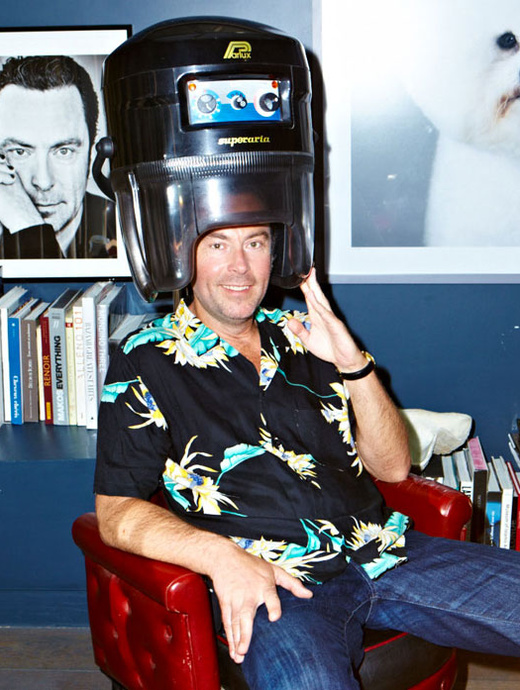 Hello Christophe, could you describe us your career in a few words?
"I entered the world of hairdressing very early (I was only 15 years old!) and quickly specialized in coloring. Dominique, the manager of the first salon in which I worked in Bar-sur-Aude, told me: "You have to be a good colorist, because there are already a lot of great hairdressers". It can be said that I took her advice literally!
Thirsty for discoveries, I left the south of France to settle in Paris when I was just 18 years old, the place to be! Then everything went very quickly … I worked at L'Oréal and had the honor to take care of Stephanie Seymour, it is the very sober and natural coloring that I made her that started the beginning of my career. Claudia Schiffer, Vanessa Paradis, Catherine Deneuve … These sublime women with unique hair have all passed the door of my salon on rue Mont Thabor to bring their color back to life. What a pleasure!
Today I am more focus on the repair and care of hair sensitized by too many colorations. Some of my ranges are also emblematic. I am very proud of it!"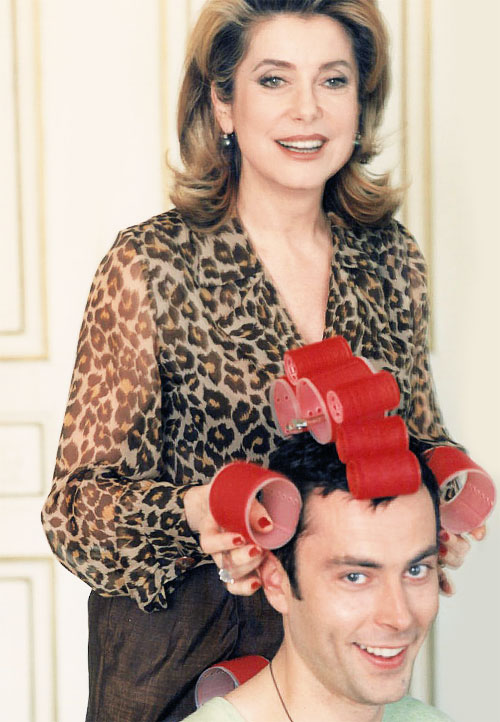 How did you discover Joëlle Ciocco ?
"I was 18 years old when I met Joëlle. Both of us just arrived in Paris. So it's been 30 years … She had a cabin in a large Parisian lounge avenue Matignon. I was blown away by her theory of skin care. Already precursor and full of common sense. Immediate love at first sight for her personality and her ethic at work."
What was the first Joëlle Ciocco Paris cosmetic you got and what is your favorite one?
"I can not stand without the Apricot Ointment, I travel a lot and my skin needs a lot of nutrition and soothing. After my cleansing with Gentle Cleansing Cream I apply it by massaging and feel a well made immediate.
I love and can not do without the Rebalancer either. It is so light that it penetrates immediately and gives me an incomparable comfort.
I also use the Skin Defensive before I put some cream to fight against Paris pollution, ammonia attacks that I have been breathing for too long. And also before makeup, which I can not bear on my skin, but that I apply for filming and when I'm in representation."
Why are you trusting her?
"I trust Joëlle's cosmetics because I can feel so many benefits when I apply them and throughout the day.
I must say that I am a real fan of Joëlle's cosmetics. When I use products from other brands I still have tugging and a lack of nutrition and hydration that gives me redness!
I smoke too much, have difficulties to breathe, live in polluted cities and and I am always told that – despite my 47 years – I have a beautiful skin! Thank you Joëlle darling … "
Speaking about cosmetics, what do you prefer?
"Nutrition and comfort. The results also in the long run. I hate silicone products that re so unsightly."
What is the best advice Joëlle gave you?
"Stop smoking, cleanse your skin deeply at night and stop taking sun bathing. I only listen her for double cleansing !"
Joëlle loves quotes! Do you have one to share with her?
"No idea… Sorry!"
Thank you so much for these few words Christophe!
Shop Christophe Robin beauty routine