Hugo Yu: the pope of China Fashion Media Industry
Former editor in chief of Harper's BAZAAR China, Hugo Yu has several strings to her bow. Popular internet entrepreneur, fashion influencer, social network celebrity… She also created online and offline stores called « iDS buy buy buy » that groups hundreds of niche brands over the world.
Rendez-vous…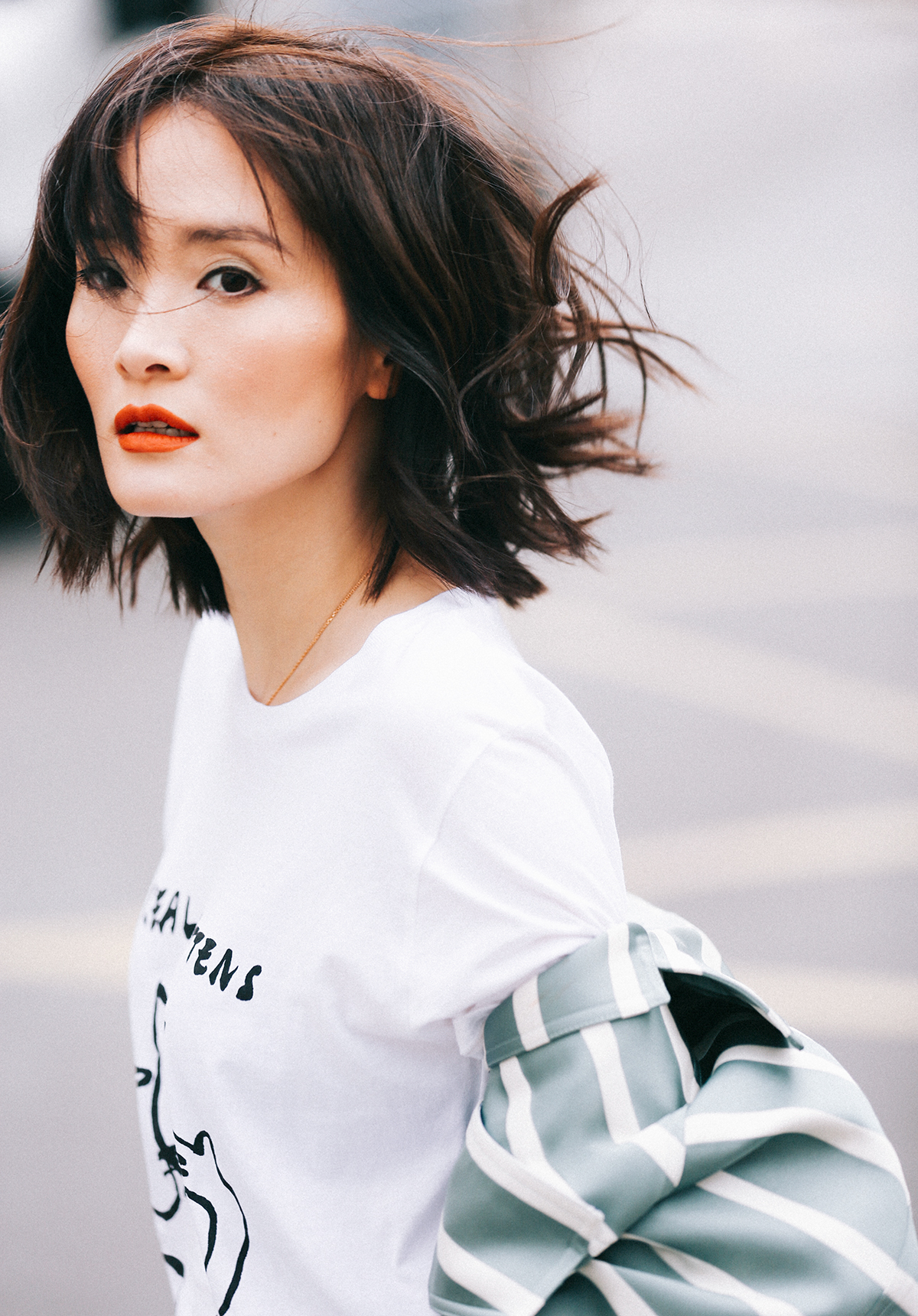 What was the first Joëlle Ciocco Paris cosmetic you got and what is you favorite one?
I tried Joëlle Ciocco Paris protocol thanks to my close friend Caroline Greyl who recommended it to me. Last summer, I tried 5-steps whole routine of Joëlle Ciocco Paris. It's perfect! My favorite cosmetic is the Perfective Lotion and I have the luck to be able to have Acide Hyaluronique. Even if I work until midnight, those cosmetics allow my face to stay fresh and firming. It's magic !
Why are you trusting her?
We were having a lunch at the Musée du Louvre when my friend Caroline Greyl told me her story with Joëlle Ciocco Paris cosmetics. During her whole life, she tried the products of many different brands such as La Mer, La Prairie, Sisley… Finally, she still comes back to Joëlle Ciocco Paris cosmetics because they rescued her sensitive skin. So when she purposed to show me Joëlle Ciocco Paris Care Center – which is her favorite brand for 30 years –  I said « yes! » That's why I came at the Care Center in such a hot summer day last year.
Speaking about cosmetics, what do you prefer?
I love when cosmetics aren't made with harsh chemicals, I prefer them natural. I also like when cosmetics really solve my problem deeply, not just on the surface.
What is the best advice Joëlle gave you?
She told me not to add too much chemical products on my face and that the real luxury skincare is "less is more".
Joëlle loves quotes! Do you have one to share with her?
I don't have any quote in mind now… But I can tell you that my job is to work with all of the genius in beauty industry all over the world. Among all of them, Joelle is very very unique. Not only the passion that motivates her but also her amazing cosmetics, I think we have the same philosophy. If you tried Joëlle Ciocco Paris cosmetics, you'll understand why so many legendary stars trust her.
Thank you so much for these few words Hugo!