Serum: must-have or fashion phenomenon?
While the skincare cream protects your epidermis from external aggressions, the serum treats deep skin imperfections. Necessity or futility? It all depends on the nature of your skin and its needs. There is no single use of serum! However, it will be effective if and only if you do your Double Cleansing weekly beforehand. Applying serum to polluted skin does not allow cosmetics to penetrate the epidermis and deploy their specific assets.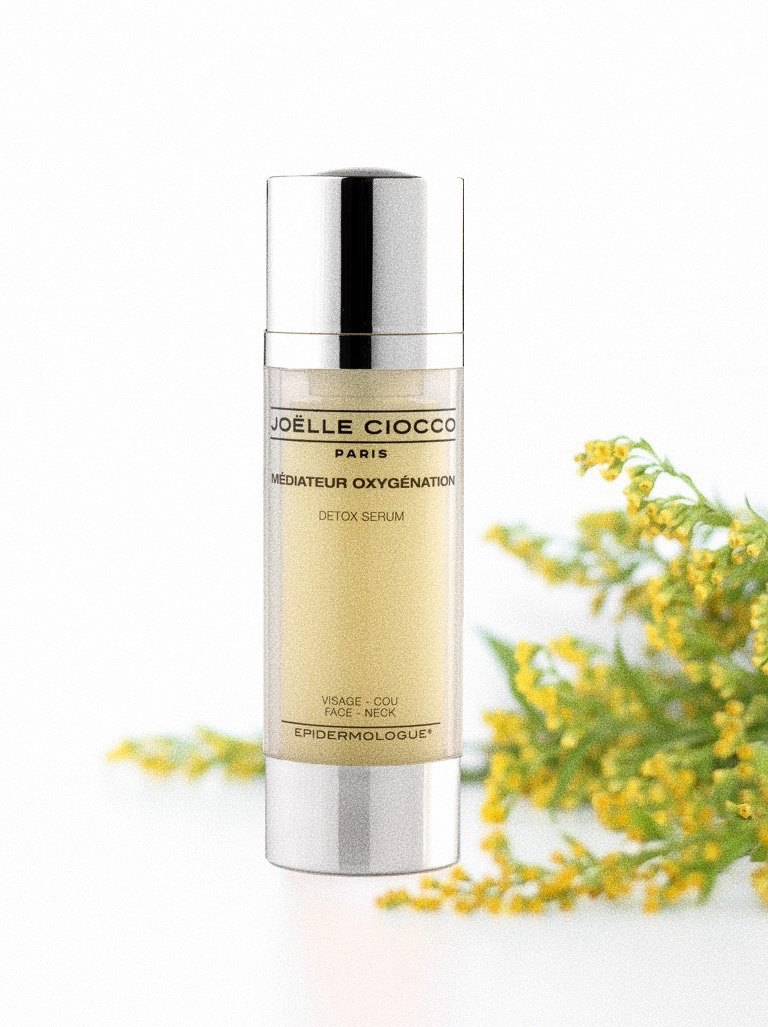 When to use the serum?
The urban legend would like us to start applying serum at the age of 25, when the first signs of aging are likely to appear. However, the use of a serum is not mandatory, regardless of your age. It all depends on the needs and expectations of each person and the nature of their skin. If you have oily skin and a cream is not enough to regulate your surplus of sebum, massage a few drops of serum can allow your skin to rebalance its lipids since it treats deeply.
Serum may be substituted for a day cream if it has a waxy, oily or gelled texture, but it is preferable to follow it with a cream if it is of aqueous consistency. For example, the Oxyclear must be accompanied by a cream or a waxed-oil because its texture does not protect your skin from external factors such as pollution or the sun.
How to use serum?
Again, the use of a serum varies according to the textures. While an oily serum must be warmed in the hollow hands before being put on the epidermis, a fluid serum can be used directly on the membrane because its fluidity allows great malleability.
Unlike a cream of care, the serum penetrates quickly because its assets are highly concentrated.
However, it is best to wait a few minutes before continuing your care protocol.
And for young skin?
Young skin can use a serum if their cream is not enough to solve their skin problems: it all depends on the skin type. For example, if you have dry skin and despite using a moisturizer you feel tugging, add a serum to your care protocol. It is also possible that your cream is not oily enough and that you have to change it. This works on a case by case basis, which is why I advise you to come for a Consultation so that we can define, together, the cosmetics adapted to your epidermis.
Serums by Joëlle Ciocco Paris
My serums are made with the best assets available on the cosmetic market so that their penetration is ideal and their efficiency is optimal. Each of my serums provides a tailored-made response to the needs of each skin.
Detox Serum
At this time of heat wave, it is essential to let your skin breathe to avoid the appearance of skin imperfections. The pimples, cysts and blackheads appear when the pores are blocked and can no longer release the toxins. These accumulate subcutaneously and generate a surplus of sebum causing inflammation.
The Detox Serum acts directly on the internal and external cutaneous respiratory exchanges to detoxify your skin organ.
Its gel texture and natural violet fragrance make it THE detox serum of summer.
Be careful, if your skin imperfections are due to hormonal problems or illness, make an appointment for a Consultation so that we determine the most appropriate cosmetics and care.