Nathalie Rudzinski: associate and friend
I have a professional and personal relationship with Nathalie Rudzinski, whom I consider today as one of my most beautiful encounters.
Rendez-vous…
Hello Nathalie, could you describe us your career in a few words?
After fascinating studies of Art History, I integrated 1001 lists then any young start-up where I stayed 15 years. Fabulous years (thank you Pauline!) as Partnerships Manager and Web Project Manager.
Then, a strong entrepreneurial desire led me to Skin Weather.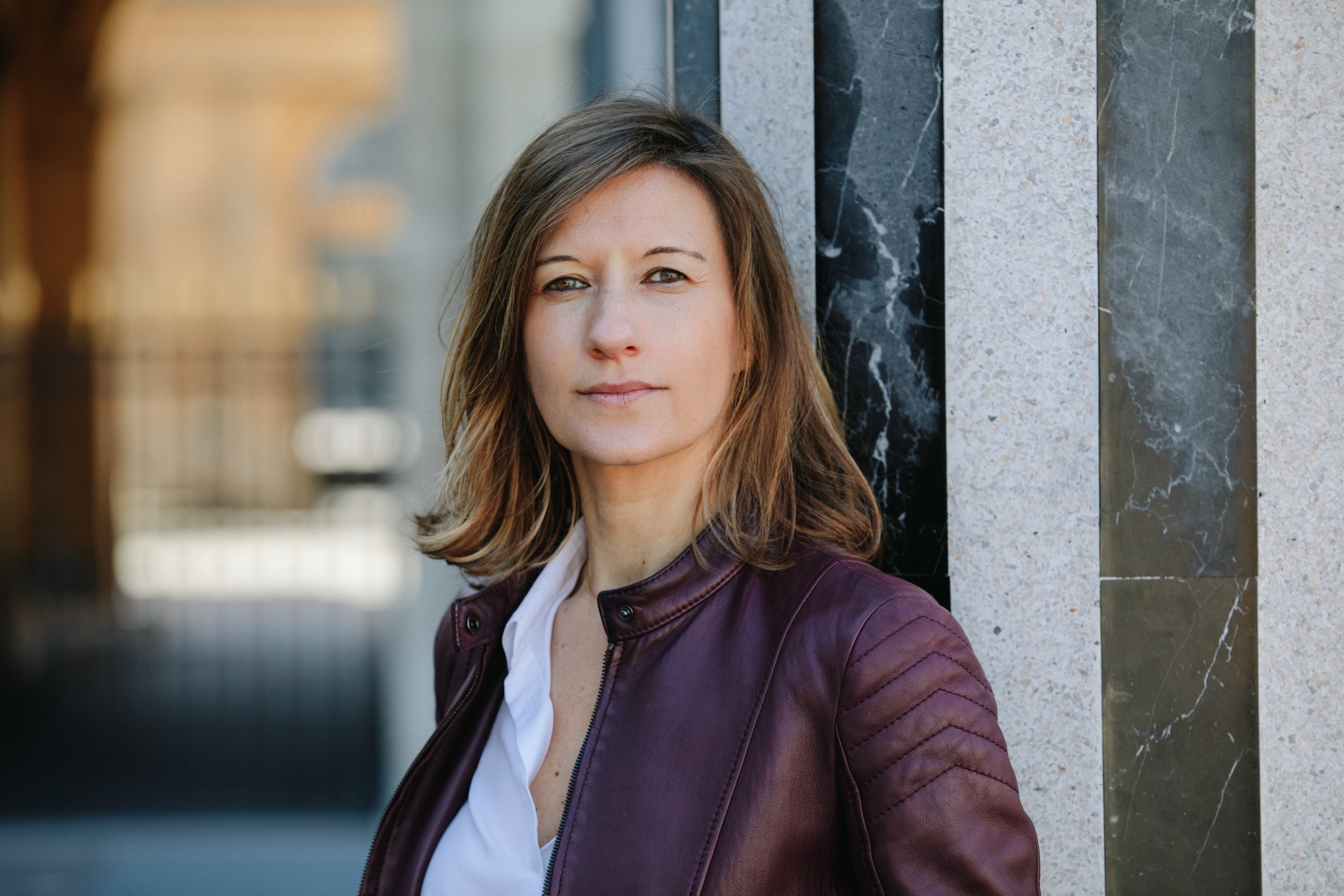 Talking about that, can you tell us about "SkinWeather", the project you created with Joëlle and that will come out in September?
Skin Weather is a website dedicated to the beauty of the skin. You can carry out your skin diagnosis online and get free access to a tailor-made, multi-brand, season-changing beauty routine developed by the "skin pro"!
What was Joëlle's contribution to this project?
Joëlle was the initiator of the project. She wanted to digitize her expertise to make it accessible to everyone. Sorry to see so many skins damaged by misuse and choice of cosmetics.
Joëlle has selected each brand and each product offered in the Beauty Routines. She analyzed the formulation of all referenced products (nearly 1700 products, a titanic job!) On www.skinweather.com. She has also done a lot of harmonization work so that there is a real compatibility of the formulas between them within the same Routine Beauty multi-brands.
She also shares many "beautiful skin" recipes on Skin Weather's blog and social networks; with a desire to soon give the floor to other professionals … nutritionist, naturopath, sports coach … whose advice also contribute to the health of the skin.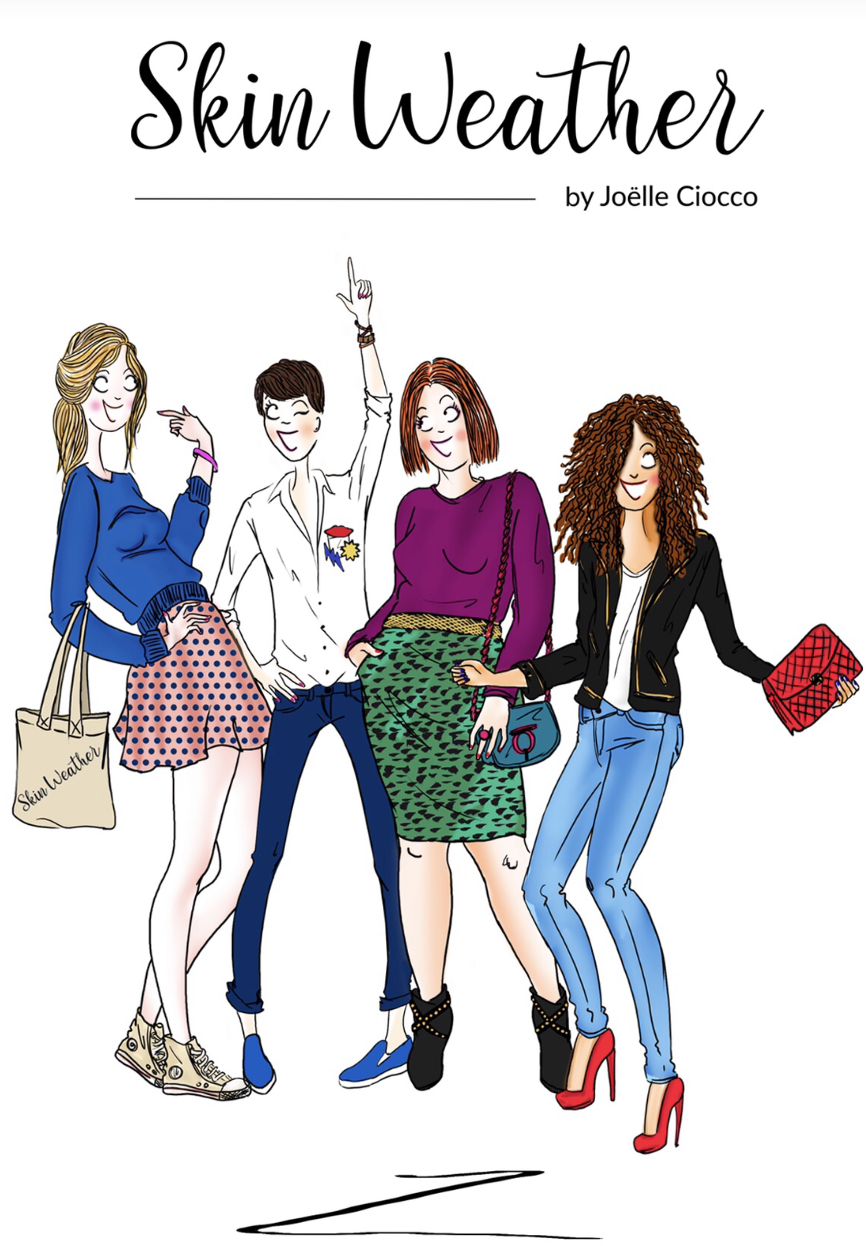 How did you select the brands listed on your site?
We have referenced brands known to the general public to meet any type of budget, needs and envy.
Our product base consists of designer brands, mass distribution, organic, parapharmacy and perfumery.
Our offer is scalable; new brands and products will support our catalog regularly.
Is your service exclusively for Joëlle Ciocco Paris customers?
Absolutely not.
Joëlle's clients already have their own beauty protocol that has been developed from a very careful study of their skin during a Consultation or a Care in one of her Centers.
Skin Weather offers an online skin diagnostic tool and delivers a beauty routine to those (and soon to those who can not meet Joëlle or an epidermologist but who still want a beauty routine adapted to their skin and developed by an expert recognized worldwide.
What role do cosmetics play in your life?
Since meeting Joëlle, a very important role.
Clean your skin, protect and hydrate are gestures that I can not live without, especially since I passed the 40 years!
I realized that the skin was an organ composed of a natural protection that I had to take care of. A concept of anti-aging by the good choice of products and the good gestures that I was not aware of in the past.
How did you discover Joëlle Ciocco?
The first time I met Joëlle Ciocco, it was for a Care (a fabulous birthday present from my dear husband!) but it was much more than that, I lived a real human experience.
Joëlle changed my vision of cosmetics and made me realize that the skin was far from being a superficial envelope, that we had to take care of it, cherish it and protect it. In addition to giving me lots of great advice on the good beauty gestures to adopt, she concocted me a custom beauty prescription which I saw very quickly the results.
A few months later, I invite her to dinner to thank her. This courtesy dinner turned into a memorable evening… the birth of a friendship.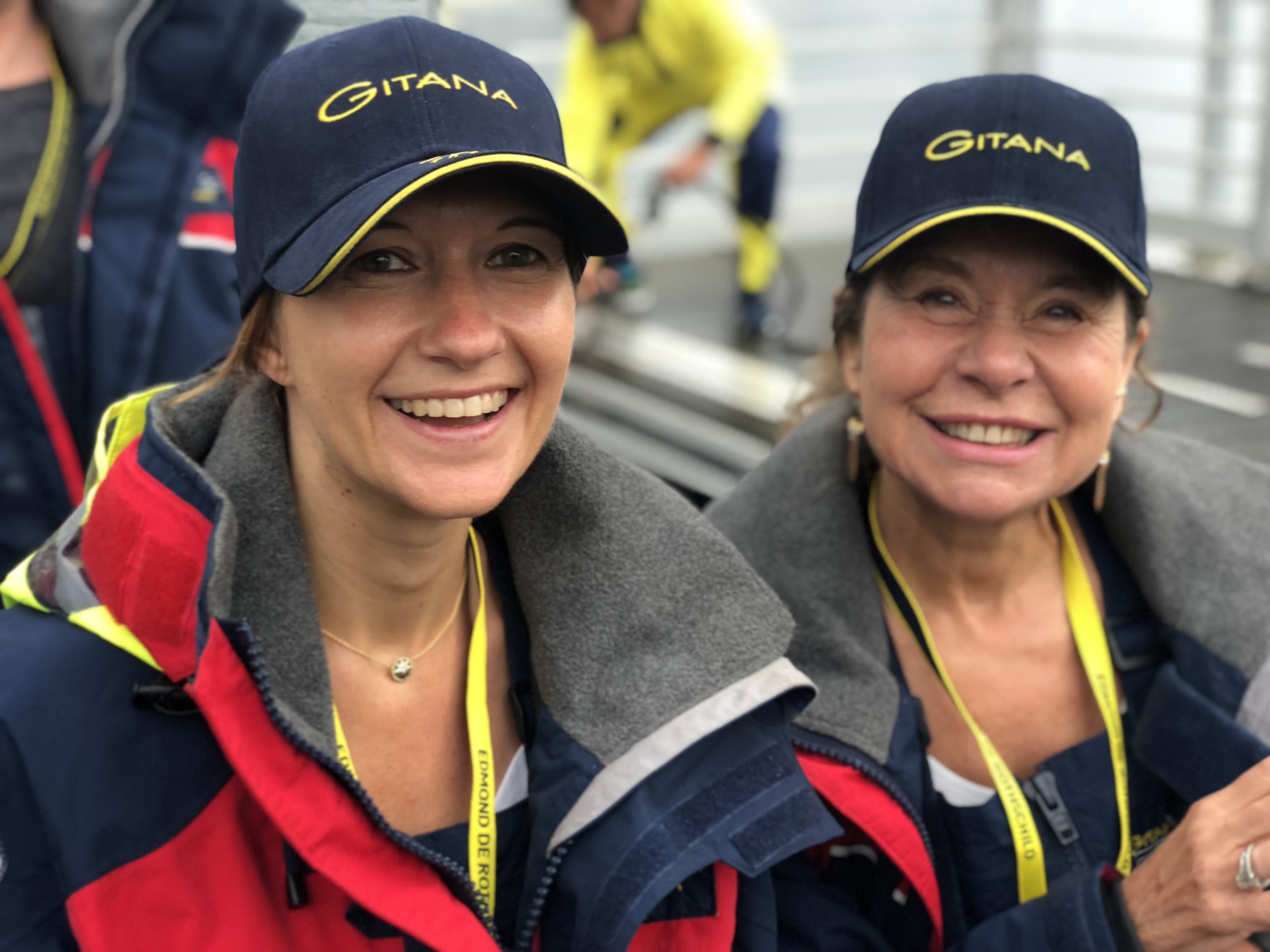 Our third meeting was professional this time !
Joëlle, who has an idea to the minute, contacts me to expose her idea: "I would like to share my knowledge and allow everyone to have a beauty routine adapted to their skin, their environment, seasons… and its budget. The consumer is lost, he does not know which products to use and especially those adapted to his skin. I would like him to realize that each skin is unique, that its needs differ from one person to another. Help me digitize Epidermology! "
I found the great idea that immediately echoed in me. I linked it to my business expertise of partnerships: a customized beauty routine, multi-brands developed by the skin pro and accessible to all!
The first step towards Skin Weather was crossed…
What was the first Joëlle Ciocco Paris cosmetic you got and what is your favorite one?
It was the Sensitive Cleaning Milk, besides its efficiency, its smell invites me to travel. My husband and my daughters also adopted it.
I do not really care favorite but I really like the Thermal Blossom Mask because it is associated with a little relaxing break.
I also love the Sensitive Skin Cream in the morning and the Blossom Cerate at night (which I also put under my sunscreen).
Emulsifying Cream is magic, it prevents me to have small pimples in the summer (I thought due to the sun but were in fact due to cleaning not suitable for sunscreens).
Why are you trusting her?  
Joëlle is a visionary, she is a century ahead of her time. I have seen amazing results, she has a solution to every skin problem, she has a real gift. She is a free and true woman. How not to trust her?
Speaking about cosmetics, what do you prefer?
Cleaning. If one night, too exhausted, I go to bed without cleaning my face, I imagine Joelle and I get up immediately to the bathroom!
What is the best advice Joëlle gave you?
"Believe in yourself, go for it!"
Joëlle Ciocco Paris is also Cares adapted to your skin, did you try once?
Yes of course ! I had the chance to test the Sculpture Care and the Great Care that I find absolutely fabulous. They may have been copied, they have never been matched!
As for the Care Buccal, it did not immediately attract me like the others, but to try it is to adopt it! This treatment is bluffing because the lift effect is immediate. Leaving, my skin is plumped, toned.
For those who are lucky enough to be able to practice it regularly the stressed muscles keep in memory the toning action as a body that is accustomed to doing sports.
However, this care requires a very sharp knowledge and a knowledge of all the facial muscles because poorly done, it can be painful.
Joëlle loves quotes! Do you have one to share with her?
"Alone (s) we go faster, together we go further! "
Thank you Nathalie for these few words!
Shop Nathalie Rudzinski beauty routine