My team
They represent my hands, my eyes and my philosophy. Let me introduce you the ones that stand up with me to cure your skin.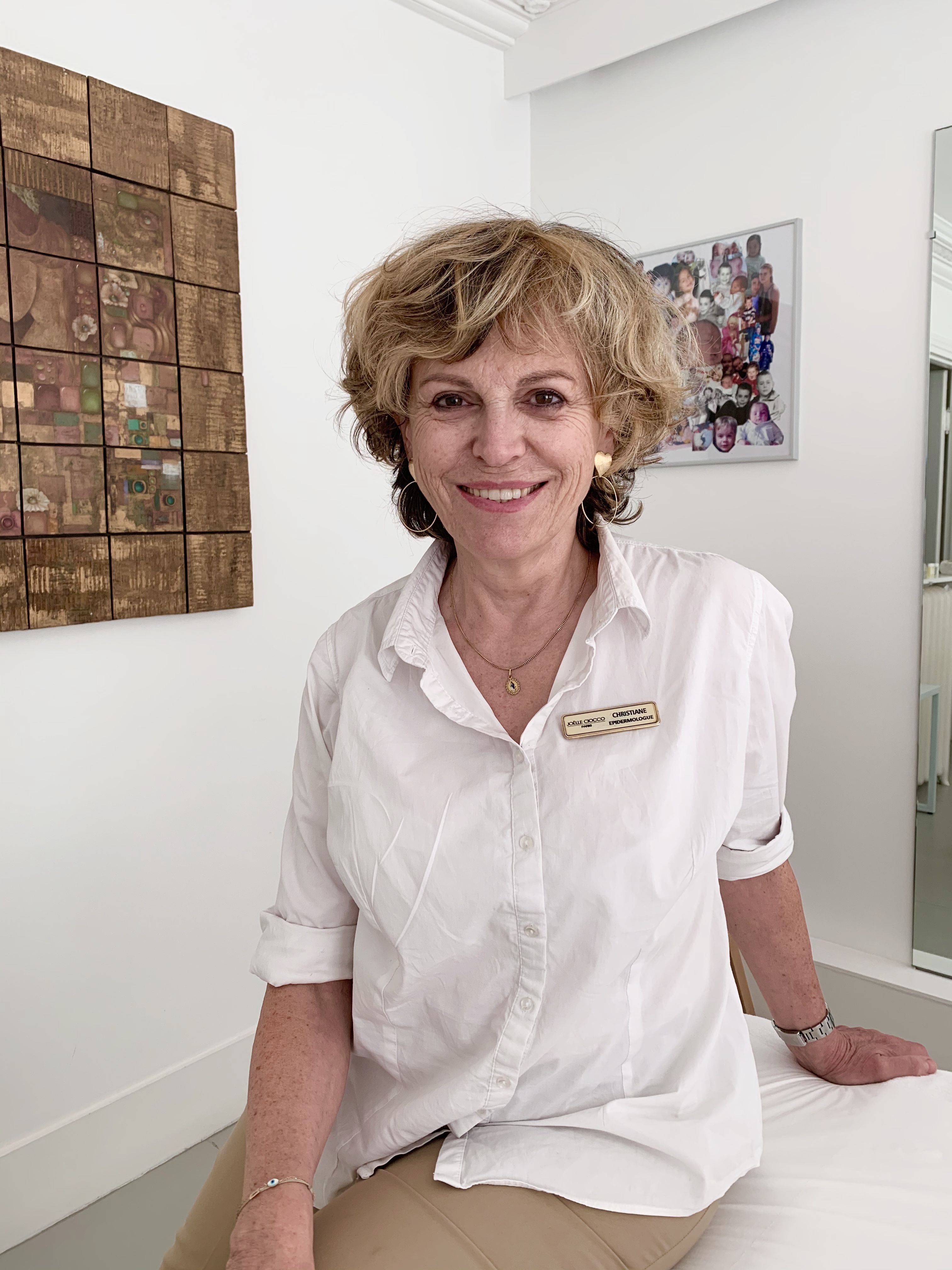 Christiane – Epidermologist
Christiane has been working with me for 9 years and is my oldest Epidermologist collaborator. Her career is nothing ordinary, which makes all the beauty of her work. After studying at the Ecole du Louvre and publishing art books, Christiane became a nursery nurse. In her hands, you will discover the experience, love and joy of an outstanding woman.
Her favorite Joëlle Ciocco Paris cosmetic is the Précieux Cérat, the ultimate oil, the universal clothing.
Her favorite treatment is Le Grand Soin because it helps the skin find itself the path to lasting radiance.
"Epidermologist at Joëlle Ciocco Paris, is being the interpreter of your membrane: listen, understand, read it and speak its language. It is a unique method which combines respect and prestige each skin deserves."
Hélène – Epidermologist
Hélène joined my team 2 years ago. For her, skincare and cosmetics are above all an emotional heritage she received from her mother. After travelling the world as a trainer, Hélène chose to settle in Paris and become an Epidermologist. Her approach to the skin is a delicious combination of rigor and softness which adds her treatments a unique preciousness.
Her favorite Joëlle Ciocco Paris cosmetic is the Lait Onctueux Capital, the precursor cleanser of a good cosmetic hygiene, the ally of a comforting sensoriality.
Her favorite treatment is the Sculpture Massage because it combines deep relaxation and muscle stimulation, revealing the beauty of all faces.
"Joëlle Ciocco Paris is more than a Care Center, it is a philosophy, a permanent quest for the balance of all skins, taking into account the uniqueness of its genetics and the environmental factors that affect it."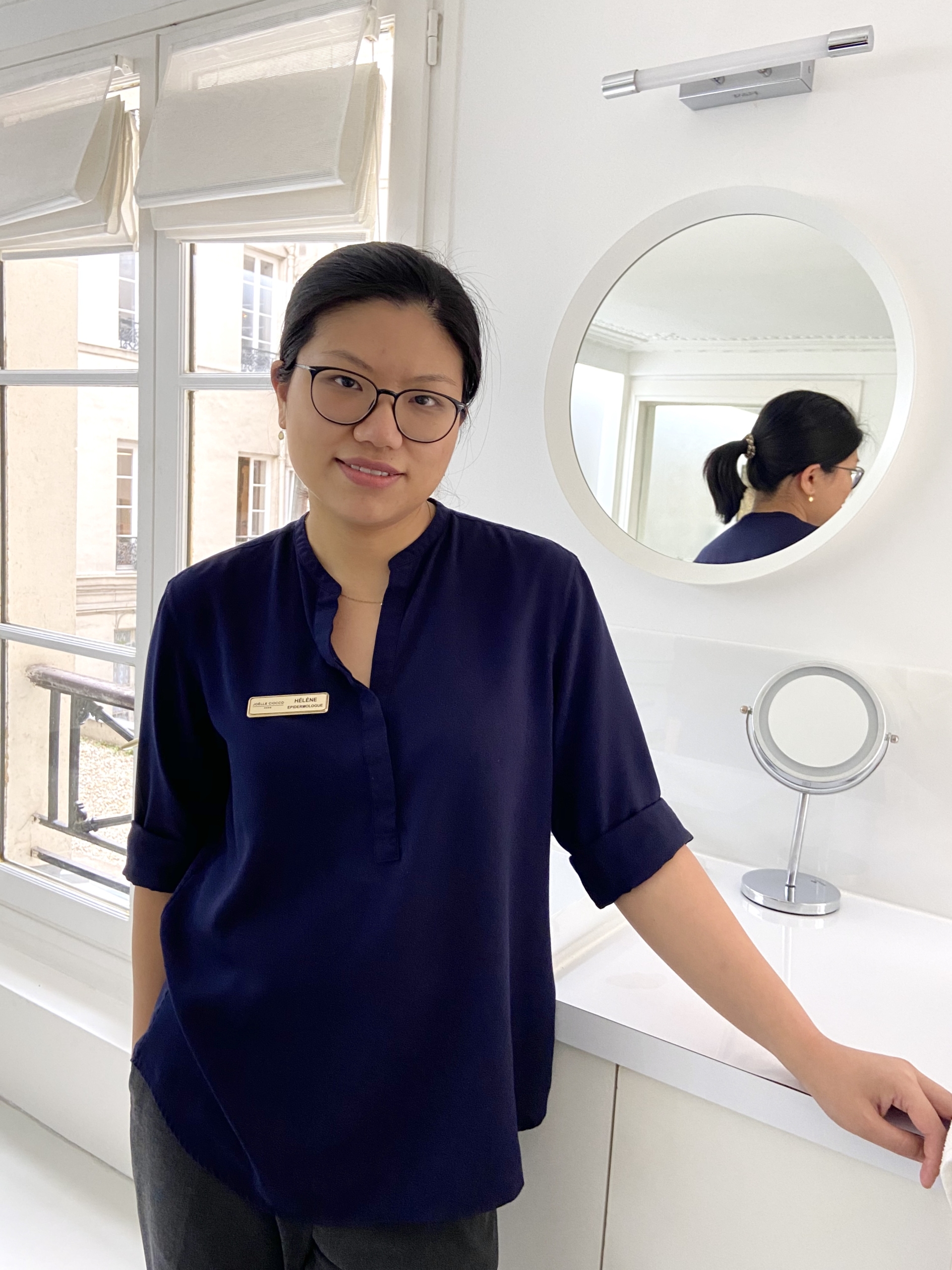 Annie – Keratinologist
Annie joined me at my very beginning, 18 years ago at the Care Center as a Keratinologist. When she first meets someone, her look directly goes on the person's hands. What was a habit became a passion and a profession. After taking care of the most beautiful hands at the Ritz, Annie came to me and offered me her expertise. During the treatment, many ask for her, so they can enjoy a manicure or a reflexology.
Her favorite Joëlle Ciocco Paris cosmetic is the Abriciol, the essential protective oil-cerate, the delightful cosmetic.
Her favorite treatment is the Hand Care because restructuring hands thoroughly sublime it instantly.
"Restore your skin's natural beauty, seek perfection without artifice, that is the expectation, the excellence of Joëlle Ciocco Paris"